Skip to Content
Windshield Camera Recalibration Services in Edmonton & Leduc, AB
Windshield Camera Recalibration
Most vehicles feature Advanced Driver Assistance Systems (ADAS) that operate with the use of a camera within the windshield that allows for protected driving, helping drivers avoid hazards while making smart driving choices on the road. When these systems require service, drivers in Edmonton and Leduc rely on Auto Glass Solutions for trusted windshield camera recalibration service.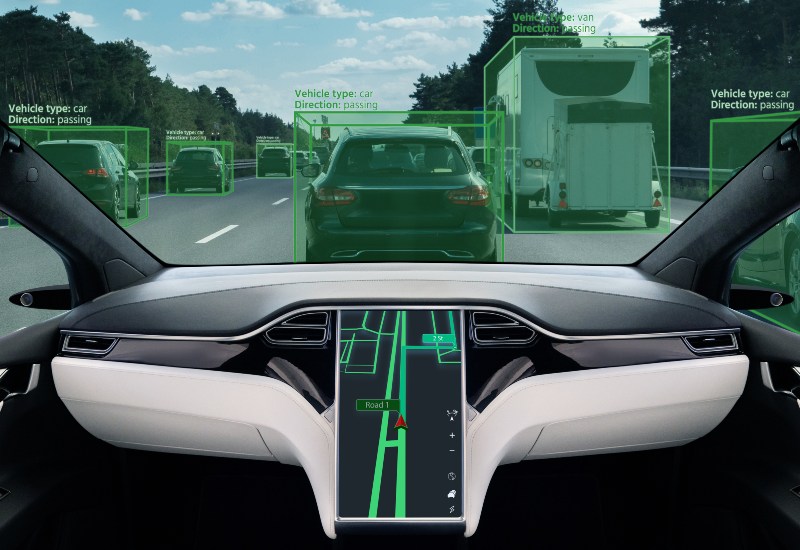 What Is Windshield Camera Recalibration?
Windshield camera recalibration is used to bring the ADAS feature back to its original specifications, ensuring an accurate and precise performance that guarantees the safety of the driver and the efficiency and effectiveness of the system. In order to do this, windshield camera recalibration must be performed by a trained professional using specialized equipment.
When To Pursue ADAS Recalibration
You may pursue recalibration services at the following times:
Following windshield replacement
When an error code is displayed on your dashboard
If your vehicle's camera becomes disconnected or malfunctions
Following a wheel alignment
After a minor collision
Following a suspension change
As a preventative maintenance service
Windshield Camera Recalibration Process
The windshield camera recalibration process is performed as follows:
We replace the windshield.
We remove the camera, unplugging it from your vehicle.
The camera is recalibrated and replaced in the vehicle's windshield by our certified professionals, ensuring precise recalibration and performance.
Common ADAS Systems
There are several different Advanced Driver Assistance Systems used by today's car manufacturers, the most common include the following:
Lane keep assist
Lane departure warning system
Forward collision alert
Collision mitigation braking system
Adaptive cruise control
Types of Calibration
When it comes to proper calibration of ADAS features, there are two primary calibration types – dynamic and static. The calibration process will vary depending on the requirements of different vehicles, but our professionals will be able to perform the needed calibration upon initial assessment regardless of static or dynamic calibration needs.
Static Calibration
Static calibration is an intricate calibration process that requires a certified professional, advanced equipment, and a controlled, safe environment. This process entails camera recalibration along with several other calibration requirements using innovative electronic materials, such as a laser for enhanced precision in order to adhere to the rigorous manufacturer standards.
Dynamic Calibration
Dynamic calibration offers a more simple process than static but should still be performed by a certified professional to ensure safety and precision. This process involves plugging a portable device into the vehicle's OBD II port to calibrate the vehicle's ADAS system according to the manufacturer's specifications.
The Importance of Precise Calibration
Windshield camera recalibration must be precise in order to be efficient and safe as these features are responsible for lane departure warnings, adaptive cruise control, automatic emergency braking, and more. Therefore, if the calibration is not accurate, the driver risks getting into an accident and becoming injured or damaging their vehicle.
Choose Auto Glass Solutions
At Auto Glass Solutions, we take pride in being Edmonton and Leduc, AB's trusted partners in auto glass repair and maintenance, offering an array of industry-leading solutions that promote safe driving and optimal peace of mind. From our welcoming environment to our knowledgeable, courteous staff, you can trust your vehicle is in safe hands with our team.
Your Trusted Auto Glass Partner
Not only does Auto Glass Solutions provide renowned windshield camera recalibration services but we also extend our wealth of knowledge and expertise toward helping customers in Edmonton and Leduc, AB with a range of other auto glass needs. We provide a variety of services from chips and cracks repair to window replacement, sunroof installation, and beyond.
Schedule Your Windshield Camera Recalibration Service Today
Backed by extensive training and certifications, Auto Glass Solutions is here to provide you with quality windshield camera recalibration services that enhance the safety and efficiency of your vehicle with precise workmanship that you can rely on. Contact us today to schedule your windshield camera recalibration service.