Skip to Content
ADAS Recalibration Center in Edmonton & Leduc, AB
Professional ADAS Recalibration Services
When windshields are equipped with ADAS systems, they should be recalibrated to ensure they are working properly. At Auto Glass Solutions, we offer professional ADAS calibration services for drivers in Edmonton and Leduc. Our technicians are certified and experienced to provide a full range of recalibration services, from basic ADAS settings to complex software recalibration. Get in touch with us today to book an appointment.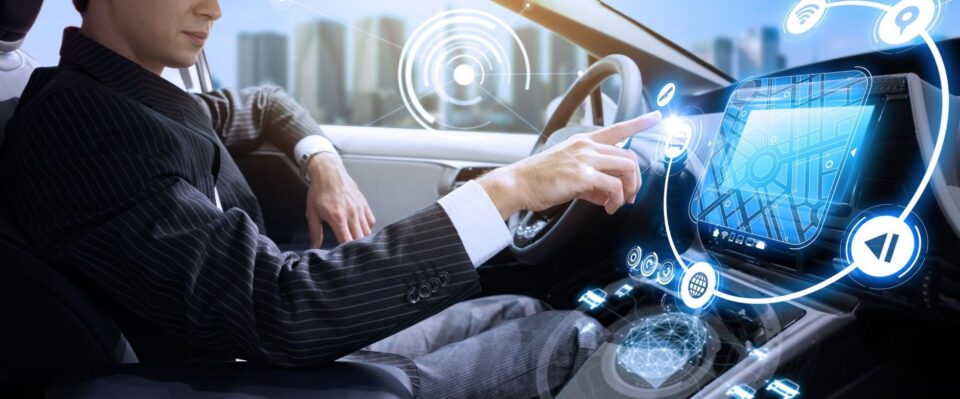 What Is ADAS Calibration?
ADAS, or Advanced Driver Assistance Systems, is an umbrella term for cutting-edge driver aid technologies such as autonomous emergency braking, adaptive cruise control and lane departure warning. These systems rely on a variety of sensors, cameras, and radar to keep you – and other drivers on the road – safe while you're behind the wheel.
ADAS Systems in Modern Vehicles
Many modern vehicles are packed with advanced technology, and many of them include built-in ADAS systems. Luxury automakers like Lincoln, BMW, Mercedes-Benz, Audi, and Lexus are on the leading edge of ADAS technology, with driver aids like automatic emergency braking, park-assist, and blind-spot monitoring. However, with technology advancing faster than ever, it's never been easier to enjoy the benefits of ADAS. Examples of vehicles with ADAs include economy cars, large trucks, and even emergency vehicles.
Do I Need ADAS Calibration?
In most cases, ADAS calibration is required when you get your windshield replaced. This is since the sensors and cameras used by ADAS systems rely on a precise calibration. When the windshield is replaced, cameras can become misaligned, resulting in inaccurate readings from the system. This can have dangerous consequences and should be addressed as soon as possible.
Examples of ADAS Features
Forward collision warning: Warns drivers of hazards that lie ahead.
Adaptive cruise control: Automatically adjusts vehicle speed to keep a safe distance.
Lane departure warning: Alerts drivers when they are in danger of veering out of their lane.
Lane keeping assistance: Automatically steers the vehicle to keep it in its lane.
Automated emergency braking: Applies brake pressure when an imminent crash is detected.
Parking assist: Helps drivers maneuver into tight parking spots by controlling steering, acceleration, and braking.
Types of Recalibrations
Static Calibration: This type of recalibration must be conducted in a controlled environment. It cannot be done on a street or parking lot. Our technicians use electronic devices to carefully measure the camera angle and adjust it accordingly. A static recalibration is the most precise type of calibration service.
Dynamic Calibration: Dynamic recalibrations, also known as mobile recalibration, can be performed on the road. Our technicians will take your vehicle for a drive to test the system in real-world conditions, making sure that it is functioning correctly.
Dual Calibration: This type of recalibration is a combination of dynamic and static recalibration.
Choose Auto Glass Solutions
At Auto Glass Solutions, we offer a hassle-free experience from start to finish. From our friendly customer service to our professional technicians, we guarantee high-quality work that meets the highest industry standards. Our team is certified and experienced in all aspects of ADAS calibration, ensuring you'll be back on the road with a safe and reliable system. We go above and beyond to ensure that you are completely satisfied with our service.
Schedule Your ADAS Calibration Today
At Auto Glass Solutions, you can trust us to keep you safe on the road. Our technicians are trained to properly calibrate your vehicle's ADAS systems so you can drive safely and with confidence. Contact us today to learn more about our ADAS recalibration services in Edmonton and Leduc.
Call Us Today For a Free Quote!