Skip to Content
Windshield Rock Chip Repairs & Crack Repairs
Windshield Repair in Edmonton & Leduc
When you're driving on the road or freeway, it is not uncommon for a rock or small item to fly up and crack your windshield. You may think it's safe to ignore this, but it can lead to further cracking and damage if you do not have it repaired quickly by our team at Auto Glass Solutions. We offer windshield repair in Edmonton and Leduc in the most efficient way possible.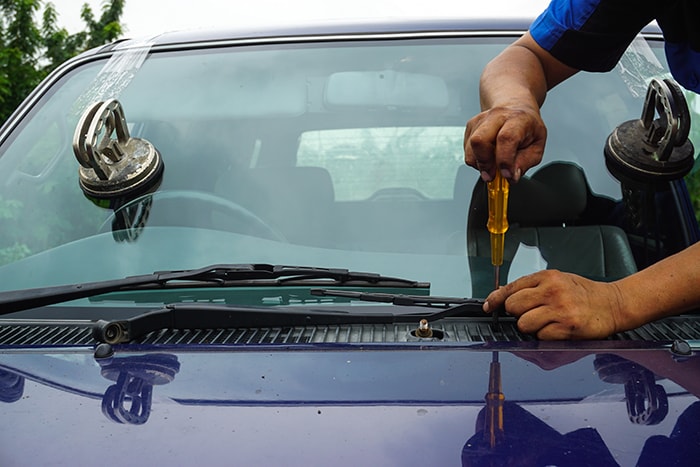 Repairing a Minor Chip or Crack Provides the Following Benefits:
Improves the appearance of your vehicle
Increases the overall strength of your windshield
Saves you the cost of a full replacement
Increases your ability to see while driving
Call Us Today For a Free Quote!