Skip to Content
Windshield Molding Replacement in Edmonton & Leduc, AB
We Provide Windshield Molding to Our Valued Customers
Auto Glass Solutions has delivered premium customer service since 1987. Over the years, we have learned to value hard work, professionalism, and knowledge. You'll find us in our garage perfecting our techniques and providing outstanding windshield repair. Our Edmonton, AB customers know they can trust us with complicated jobs due to our track record and know-how. If you have a broken or shattered windshield, you can trust our team to resolve the situation quickly. We can work on cars, trucks, and SUVs, plus a range of additional vehicles. In the past, we have repaired windshields on big rigs, RVs, school buses, heavy equipment, and more. You can trust our team to get you back on the road.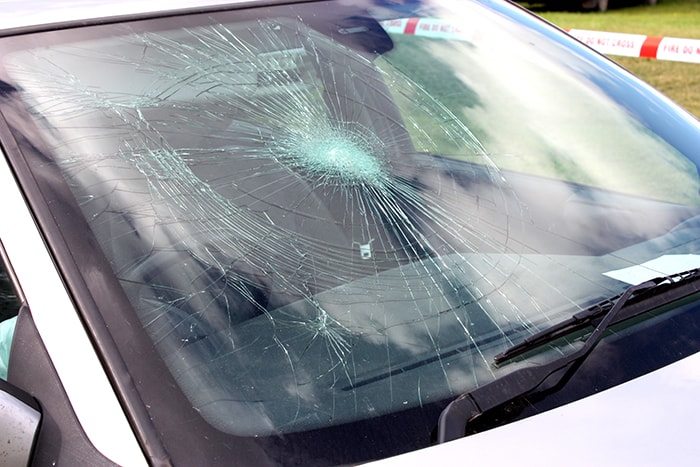 What Is Windshield Molding?
In addition to providing expert windshield repair services, the team at Auto Glass Solutions has plenty of experience adding or replacing moldings. Windshield moldings are an appearance-driven aspect of your vehicle that subtly improves the look of your car. Some cars do not have molding around their windshields, while many newer models do. The molding is a decorative rubber trim. It runs along either the top or top and sides of the glass. Molding doesn't play any role in holding your windshield in place.
The Three Types of Windshield Moldings
When it comes to windshield molding, all vehicles fall under one of three categories. Understanding which one describes your car will help you decide whether to get or replace existing moldings. Our team can help you make that decision. Moldings either come in standard "wrap" formats or specialty or packaged moldings. Your car will fall under one of three categories:
 You Might Not Have Any: Many older vehicles do not have molding on their windshield. Even if your car does not have molding, you can add it to your car. Visit our shop today if you want to enhance the appearance of your vehicle.
You Might Have Pre-Applied Molding: If your vehicle has molding, that means the manufacturing process for your vehicle includes it. You can receive new molding as part of a new windshield.
 You Might Have Molding That Was Not Pre-Applied: Sometimes, we can save the existing molding if we replace your windshield. If not, we will add new molding when replacing the windshield.
How Much Does It Cost To Replace Windshield Molding?
There are many reasons to explore replacing windshield molding. One of the best reasons is cutting down on wind noise inside the car. If your vehicle had molding but no longer does, you are likely experiencing more noise inside the car than you should. Fortunately, replacing molding is not a significant expense. We do not have to replace the windshield itself, and the cost of the molding is low. Windshield molding can cost anywhere from $15 to $36, depending on the circumstances. The low price combined with the utility is a good reason to replace your molding if it is worn or absent.
We Offer Versatility and Professionalism in Spades
You can trust our team to provide superior windshield services. We can repair windshield chips and replace windshields. Our team is capable of working on sunroofs and side-view mirrors. We have years of experience in our field and service a range of makes and models from various manufacturers. Our versatility is our strongest suit. For excellent customer service, contact our team today.