Skip to Content
Car Window Repair in Edmonton & Leduc
We Are Your Local Windshield Replacement Experts
If you notice a chip in your windshield or crack in your sunroof, bring your vehicle to Auto Glass Solutions. We have two convenient locations in Alberta to serve you. The experts at our facilities in Edmonton and Leduc have extensive experience providing comprehensive window repair services. Our specialists will work quickly to repair or replace your windshield so that you can return to the road safely. We are committed to serving drivers throughout the local communities, so call us today to learn more about how we can help you.
Our Comprehensive Window Repair Services
Auto Glass Solutions has been a trusted service provider in Edmonton, AB and the surrounding area for more than 30 years. We use state-of-the-art equipment and proven techniques to ensure our customers' windows and windshields are in pristine condition. Our comprehensive services include: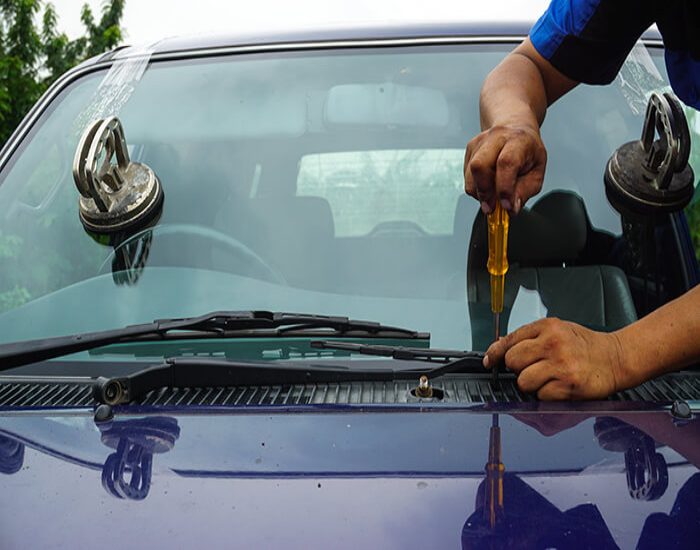 We Offer A Hassle-Free Experience
Our family-owned and operated company provides a hassle-free experience whenever you need windshield repairs. If you opt to wait for our fast services, you can do so in our customer lounge with access to free Wi-Fi. Some repairs can be completed in as little as 20 minutes, so hurry to our locations in Edmonton or Leduc right away.
Contact Auto Glass Solutions Today
Without a clear window or windshield through which to look while you drive, you may be vulnerable to blind spots or impaired vision. This can affect your safety on the road. Auto Glass Solutions is proud to provide comprehensive window and windshield repair services for drivers throughout Edmonton, AB, and the surrounding area. Contact us today to schedule an appointment.
Call Us Today For a Free Quote!