Skip to Content
About Power Window Repair in Edmonton & Leduc, AB
Comprehensive Car Power Window Repair
Power windows add a wealth of convenience as they facilitate the hands-free locking and unlocking of your vehicle. However, when automatic window locks become compromised due to damage or wear, they can impact your safety and become a severe concern, which is why customers rely on Auto Glass Solutions in Edmonton and Leduc, AB, for prompt and reliable power window repairs and affordable car power window repair costs.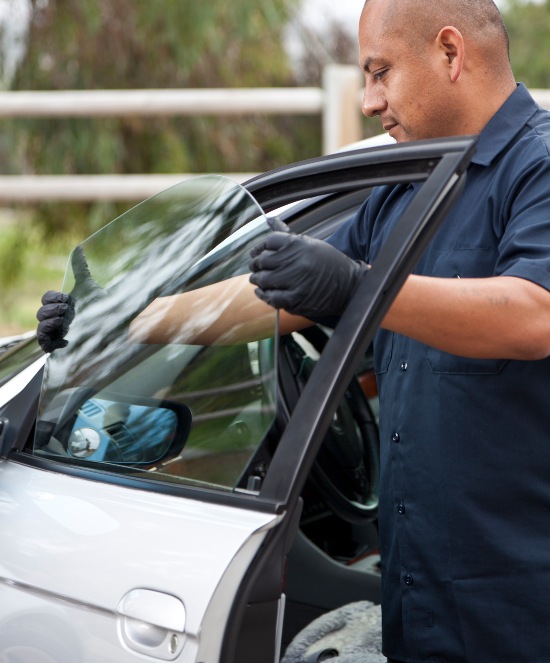 Leading Power Window Repair Services
Our professionals are highly trained and experienced in a range of power window repair services, including the following:
Power Window Regulator Repair
Power Window Motor Repair
Power Window Switch Repair
Power Door Lock Repair
Cable Assembly Repair
The Importance of Power Window Repair
Power window repair is a necessary service to ensure you have access to proper ventilation, fresh air, and the ability to lower your vehicle's windows if you find yourself in an emergency. When a power window fails, the driver and passengers' safety become at risk.
Automatic Window Lock Safety
When automatic window locks fail, the ability to open or close the window becomes hindered, posing a risk to the safety of passengers, especially if children are in the vehicle. To preserve the safety and function of your vehicle, it's important to seek professional window lock repair as soon as possible.
Auto Window Lock Break Down
Faulty wires, damage to the motor, or compromised control panels may lead to window lock breakdowns that can cause safety issues and major inconveniences. Fortunately, our professionals at Auto Glass Solutions cover your auto lock repair needs with comprehensive services that restore performance and safety during one fast and efficient appointment with our team.
Get Your Car Window Locks Fixed Right Away
If your car window locks are not working as they should, it's imperative to have them remedied by a professional immediately. Leaving malfunctioning locks unaddressed can further deteriorate your vehicle's electrical components and open the door to safety issues. That's why customers choose Auto Glass Solutions for prompt repairs that restore functionality.
Power Window Servicing Post-Repair
Once our professionals have restored the function of your power windows, it's important to stay on top of maintenance needs. We recommend the following:
Clean your windows using a non-abrasive product to deter damaging debris.
Lubricate moving parts to reduce wear and damage
Have your windows tested to ensure function and to detect issues before they develop into costly problems
Power Window Repair for Any Vehicle
As seasoned professionals, the team at Auto Glass Solutions is equipped to conquer any vehicle's power window repair needs, including the following:
Cars, trucks, SUVs
Semi-Trucks and Big Rigs
RVs and motorhomes
Heavy equipment vehicles
Farming equipment
Construction equipment vehicles
Choose the Industry Leaders for Your Power Window Repair
When you need auto power window repair, you need Auto Glass Solutions. For over 30 years, our professionals have been known for our advanced techniques and tools. We combine these with unrivaled experience to provide trusted power window solutions helping our customers remain safe and comfortable without compromise.
Trusted Vehicle Services You Can Rely On
As Edmonton and Leduc, AB's time-honored professionals for all things auto glass, Auto Glass Solutions extends our knowledge and know-how far beyond just power window repair. We offer minor to complex solutions for window, mirror, ADAS calibration, and beyond to ensure our customers receive the quality service they need for their vehicles. We keep power window motor repair costs and power window switch repair costs affordable so you can keep your car in perfect repair.
Let's Discuss Your Power Window Repair
Whether you're faced with a mechanical or electronic malfunction halting your vehicle's power window abilities, Auto Glass Solutions is here to remedy the problem with trusted services you can count on. Contact our friendly team to discuss how to repair power window switches and schedule your service.
Call Us Today For a Free Quote!