Skip to Content
Motorhome and RV Glass Repair and Replacement in Edmonton & Leduc, AB
Expert RV Glass Repair Services
RV and motorhome owners love enjoying time on the road, so we'd hate to see their enjoyment interrupted by a chipped or cracked windshield. Auto Glass Solutions specializes in RV and motorhome glass repair services in Edmonton, AB. We understand needing glass repairs are inevitable, especially if you spend lots of time traveling. Flying rocks and branches are often to blame for cracks, dings, or pits in your windshield or other auto glass. Our professional team is here to repair your chip or crack to your glass so you can get back out on the road safely. Once we're finished with the job, your glass will be just as perfect as it was the day you purchased your vehicle. Your beautiful views of the highways, mountains, and wildlife will no longer be obstructed, and your family will be safe on the roads of Edmonton, AB or throughout Canada.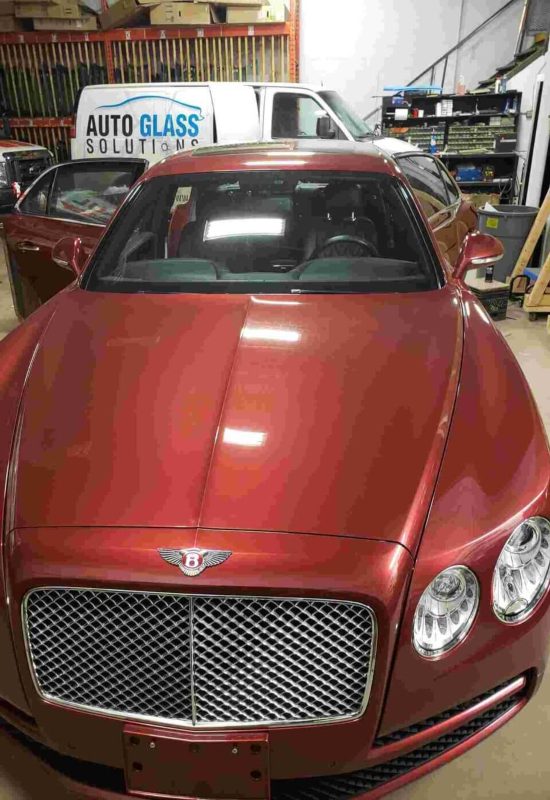 RV and Motorhome Replacement Glass Services
Sometimes repairing the glass on your RV or motorhome isn't a viable option. In those cases, you'll need to replace the glass on your motorhome. Our team has the experience and expertise necessary to replace your windshield, no matter the size, make, or model of your vehicle. Our connections in the industry allow us to source the perfect glassmaker for your windshield, window, or side mirror while replacing the glass at a reasonable price. We'll ensure your auto glass is installed in a timely fashion once it's been delivered to our facility in Edmonton, AB.
Providing Five Star Service to Edmonton, AB Drivers
We know that having your auto glass repaired or replaced isn't your idea of fun. Our service team strives to make the process as hassle-free as possible so you can go on with your day and get back out on the road. We've worked with thousands of customers needing RV and motorhome glass repairs and replacements. Our experience means that we know how to make things run smoothly from start to finish. From our free quote for service to our expert consultation, we make our customers the priority every step of the way. We ensure your work is completed on budget and in a timely fashion. We also communicate with insurance companies, submitting the proper paperwork and documentation to make billing easy and efficient. It's our goal to get your vehicle back on the road with minimal hassle.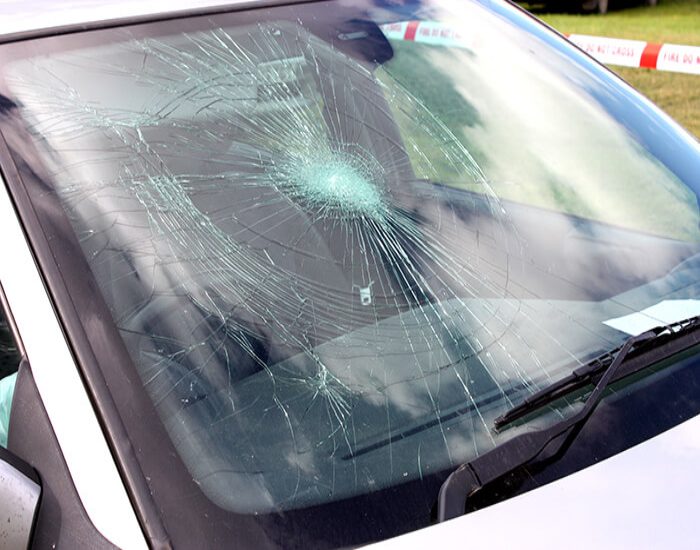 Our Glass Repair and Replacement Processes
Our staff makes servicing your vehicle glass easy and hassle-free with our efficient, three-step process:
Phone Call – You don't need to bring your vehicle to us right away because we start with a phone consultation. We'll discuss the damage and set up a convenient time for you to bring your vehicle in for a thorough evaluation. Helpful information for us includes your vehicle's make, model, and year as well as any details about how the damage occurred.
Evaluation – When it comes time to bring your vehicle into our facility in Edmonton, AB, we'll evaluate the damage and finalize a course of action for auto glass repair or replacement. We'll provide you with a quote for the costs of glass supplies and work by our professional technicians. Once we take care of this, we'll then schedule the time in our repair shop and begin the process for insurance reimbursement.
Repair/Replacement – Now it's time to conduct the repair or replacement process for your vehicle's auto glass. Once the work is complete, we'll perform a thorough review with you and answer any questions you might have. From there, it's time to get back on the road!
Contact Auto Glass Solutions For a Free Quote
If you need RV glass repair or motorhome glass replacement, contact the experts at Auto Glass Solutions. We service all types of vehicles, including cars, trucks, SUVs, big rigs and semis, RVs and motorhomes, school buses, and even farm and construction equipment. We're proud to be part of the Edmonton, AB community, and keep drivers safe on the road. We know there's nothing better than a road trip with your loved ones in your RV or motorhome, but chipped or cracked auto glass can quickly put a damper on your experience. Don't ignore those auto glass problems because they're bound to get worse over time. Not having your windshield fixed in a timely fashion could lead to unsafe conditions from not being able to see properly or putting you at risk of having your vehicle broken into. Our team at Auto Glass Solutions would be happy to provide you with a free quote. We're family-owned and operated and committed to supporting the local communities. We'll do everything we can to make your RV or motorhome glass replacement as fast and hassle-free as possible.